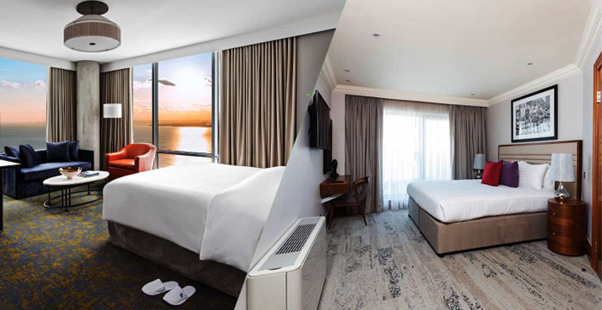 The use of serviced apartments for corporate clients is on the rise – and for good reason. Where hotels have long provided the default option for both business and private travellers looking for mid- and long-term accommodation when away from home, the expense of a longer stay is a quality location can build significantly, while the facilities offered by cheaper hotel options are often lacking.
Serviced apartments have risen to offer a compelling alternative to hotels, but what is a serviced apartment, and does it suit the needs of someone relocating for work?
What Does "Serviced Apartment" Mean?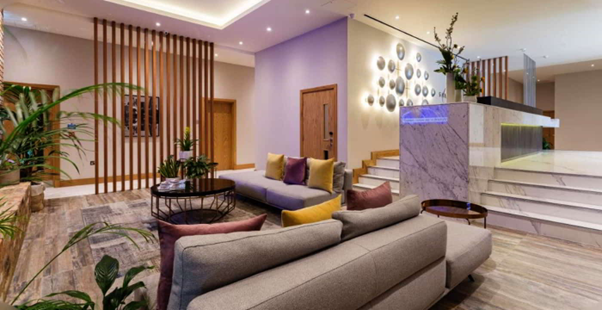 Most hotel rooms lack the space that is provided by a true home. For a long time, travellers have simply accepted that being away from home means going without certain home comforts, such as kitchen facilities or a separate living area.
One alternative is the vacation rental market, with companies such as VRBO or AirBNB offering full apartments or houses for both short- and long-term letting, however without staff or amenities, a busy business person away from home may quickly become uncomfortable.
The answer lies somewhere in the middle – a full-sized apartment that offers space enough for individuals, families, or a team of colleagues, yet retains the housekeeping, security, and level of comfort and luxury of a hotel. The serviced apartment.
A serviced apartment typically comes with the amenities we associate with a hotel. Linen is cleaned and beds made, a concierge is usually available to help with any issues, and security is provided. Often serviced apartments have building facilities such as a gym or spa, and those that don't may have an agreement with a quality local service to provide for their guests.
A serviced apartment offers the space and privacy of a full-sized apartment combined with the trappings of a hotel.
Serviced Apartments as Relocation Housing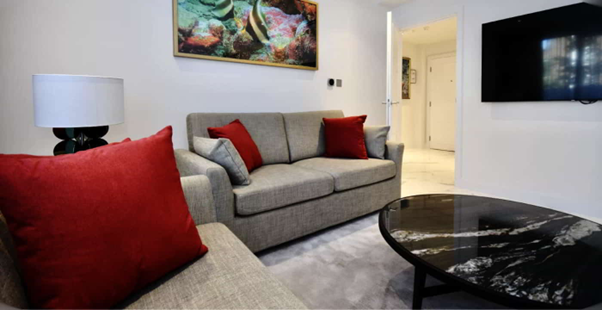 When considering a relocation, spending time in the new city to understand its environs is essential. While it is possible to dive in and purchase a property in a new city (and often a new country) for a work-based move, problems can often occur that could have been easily avoided with an extended stay in temporary housing.
Serviced apartments provide an excellent relocation short stay housing option. There is space for the whole family to experience their new home city without all the associated problems that come with a full move. For those important first few weeks or months, a serviced apartment offers a relaxed base from which newcomers can both settle in to the new job, as well as explore the city.
Serviced Apartments While on Secondment
Business travellers looking to stay for an extended period in another location for work will find serviced apartments a superior alternative to hotels. With flexible letting lengths, serviced apartments can be used for a few weeks or accommodate long-term stays for many months.
With the professional often at the forefront of the apartment's design, space is given for working, with a full-sized desk area and reliable wifi connection standard for this type of temporary accommodation. Unlike hotels, where desk space may be tight or in a separate shared location, or vacation rentals, where internet connections are often whimsical and subject to the choices of a private landlord, serviced apartments provide a dedicated space specifically to facilitate an easy working environment.
Serviced Apartments and Guests
Another advantage of a serviced apartment is the space available to host guests. With a separate living area and additional bedrooms, a serviced apartment can serve as a place for business meetings. Unlike a hotel, where space is typically cramped, or a vacation rental, which may come across as unprofessional, a serviced apartment presents a comfortable business-like front.
Also, should family come to visit, unlike a hotel, a serviced apartment will easily accommodate without the need for expensive additional rooms.
Serviced Apartments for Luxury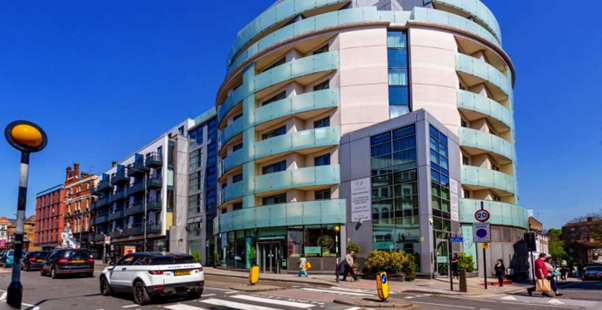 For the discerning business guest, one further advantage of the serviced apartment is that of luxury. High quality serviced apartments, offer a full five-star service, similar to those of top hotels.
With every need catered for, temporarily living in a serviced apartment means that sleep is deep and fulfilling, days are focussed, and time remains to enjoy the delights of the city.
Often, it's the small touches that mean so much and can make all the difference between a relaxed, enjoyable experience and a difficult one.
Serviced Apartments for Location
When looking at relocation apartments, location is a key consideration. Serviced apartments understand the need for a good central location and are situated for their guest's convenience.
This means commuting time is cut down and quality restaurants and entertainment are easy to get to. For relocation housing, the convenient, central location of a serviced apartment provides an excellent base to see what the city has to offer when considering the final move.
Are Serviced Apartments Always Better Than Other Short Term Housing Options?
As outlined, there are many advantages to the serviced apartment over both hotels and vacation rentals – are they always a superior option, though? That's harder to say.
Currently, the serviced apartment market is on an upward curve, meaning more options are becoming available and the quality of accommodation is continuing to improve, with more services and amenities being offered. 
Yet, at the top end where budget is of little consequence, there is still a great enticement to be had from the premier hotels. The art and architecture of the building, for example, is often superior in a hotel with centuries of history. There are some establishments that do offer unparalleled customer service, where the simple act of spending some time as their guest is a valued experience itself.
However, these exclusive locations aside, the serviced apartment is a very strong market competitor and, when looking for luxury relocation housing, it definitely bears consideration.
Our lifestyle management services enable our clients to have more freedom to enjoy their new city and feel instantly at home in a hotel or serviced apartment that offers them everything they need. Our team works closely with the best hotels and apartments in the area of choice to find the best options for each of our clients. If you're considering a hotel residency or want to learn more about serviced apartments, get in touch with us today.