Managing a successful workplace relocation
Whether you need to move just one employee or a group of people to the UK, in order to manage a successful workplace relocation, there are a number of things you will need in place from a company perspective before approaching the employee/s themselves. For our corporate clients we have put this guide in place to help you with the management of moving professionals from country to another.
Handled badly, a workplace relocation has the potential to impact morale and productivity and can potentially cause key personnel to leave the company. This can create additional expenses such as hiring and training new employees so having good processes in place is key to any successful relocation.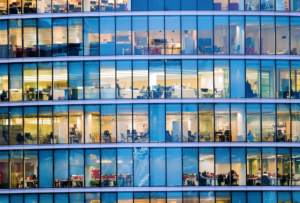 Relocation Policy
It's important to have a clear and comprehensive relocation policy in place to provide clarity for both employers and employees on the rights and responsibilities in respect of workplace relocations. The policy should include:
– Employee relocation rules
– What support services are included
– Who is eligible for relocation benefits
– What expenses are covered
– Taxation of relocation benefits
– Rules for any refund of a relocation allowance
Here's an example Relocation Policy by the London School of Economics.
Company Sponsor Licence
Another way to ensure you manage a successful workplace relocation is to ensure your employees apply for a sponsor licence. This license allows UK-based companies to employ skilled workers who are based overseas. Once the licence is approved, it will be valid for a period of four years with the option for renewal.
The standard processing time for applications is 8 weeks once the company requiring a sponsor has provided all the required documentation.
If you do not have a sponsor licence in place and you employ someone who does not have the right to work in the UK, you can face a criminal conviction and pay an unlimited fine.  It's therefore advisable to start the application process as soon as possible.
For more information about Sponsorship licences click here.
Visas
Anyone who wants to stay in the UK for more than six months will have to obtain a visa from the UK Government department – UK Visas and Immigration.   You will need to use an immigration company who will be able to advise you on what type of visa is required for each employee and the process involved.
For more information about Visas click here.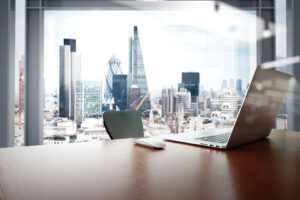 Employee Relocation Support
If you want employees and their families to feel supported with their move it is highly recommended that you provide them with professional relocation support. This will reduce the stress and pressure for the employee and allow them time to focus more easily on their new UK role. It also far less stressful for the Company as it is time consuming trying to support an employee move and will take up a lot of valuable organisational time.
Relocation support can be tailored to each employee depending on their seniority and whether they have a family.  Support available can include:
– Serviced short-term accommodation for when they first arrive in the UK
– Orientation or familiarisation tours
– Rental property search
– Educational support
– Childcare and nursery information
– Shipping personal belongings and furniture
– Settling in services – opening a UK bank account, setting up utilities, registering with a doctor etc.
– Providing local information
– Transferring pets
– Sourcing a vehicle
– Language and cross cultural training
– Spouse support
Contact Citrus Relocation
Citrus is an award-winning relocation and lifestyle company we have been supporting companies and individuals with relocation support for over 15 years. For more information, please contact our team on:
globalmobility@citrusrelocation.com
Join our Citrus Relocation Newsletter
We like to stay connected to our clients and also offer potential new clients updates about relocations to the UK as well as offer incentives when purchasing Relocation packages with Citrus. If you'd like us to send you updates please join our mailing list.