Read what our clients say |Testimonials
---
We understand that every business, employee and private client we assist during a relocation is an individual with a different sets of circumstances and needs.  Our goal is to ensure that your experience of using our relocation services is as positive and stress-free as possible.
Our testimonials show our passion
Our clients come from all industry sectors and also from different levels within their organisations. We work with engineers and technicians, middle management through to CEO's and Presidents all relocating to the UK as well as private clients including entrepreneurs.  Please take a look at our many client testimonials which have the same common theme of a fast response, a personal service and a genuinely caring approach.  
We have never failed to find any client a property
We have helped relocate hundreds of clients over the last 12 years and we have always been able to secure a new home in the UK for each and every one of those clients.  We have also never failed to place any clients children in a suitable school.
We hope that you will use our services and that you will also be providing a testimonial for others to read. Our testimonials are a real reflection of how hard we work to provide every single one of our clients with a first class relocation experience.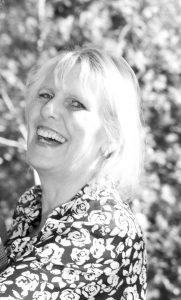 Sue Myrie
Managing  Director Citrus Relocation Services Limited
Shiga Relocation Brazil to London
"Coming from Brazil to start a new life in the UK posed me a lot of challenges. The relocation process itself could have been another big one. Citrus gave me the confidence and resources to make that process a lot easier."
Thank you as well
Shiga
Software Engineer -Mobile Phones – Sim Cards
Marie Relocation France to London
I am a French expatriate working for a global organisation with over 450 000 employees. I am used to move from one country to the other but this time it was much more complicated.
I contacted Sue just a month before moving to London and asked her to find a house, movers, take care of all administrative tasks,… I thought she would just laugh and let me know it was just impossible within such a short notice.
Within the same week, she organized property visits meeting my expectation.  My move to London was really smooth and I felt really secured as Citrus was taking care of almost everything.
I am really happy to recommend Citrus to any organisation looking for assistance with relocation services.
Thanks a lot Sue (as well as your team) for all your support and lovely attentions.
Marie Coumoul
Chief Financial Officer
Vanessa Employee Relocation Spain to UK
"As a global organisation with over 22'000 employees we are generally used to transferring employees between global hubs however due to unforeseen circumstances we needed a little help with our most recent employee relocation transfer. I contacted Sue after reading reviews on the Citrus website, the task set was impossible to be honest, to move an employee from Spain to the UK with his wife and three children, find them a house, school and a nursery that were bilingual and to do it all within 14 days. Cleary I expected her to laugh at me and say it can't be done but it was quite the opposite. Within 10 days my employee had a new house, 2 children into a new school and nursery choices for the baby after only a 2 day visit to the UK. This visit was carefully organized by Sue and she left nothing out, I can quite happily recommend Citrus to any organisation considering them for relocation assistance. What she managed to achieve for us in such a short timeframe was quite simply extraordinary and I have no doubt that we will use her again and again in the future."
I look forward to working with you again in the future.
Kind Regards
Vanessa 
Human Resources Business Partner
Sales South, Central and SW
Major multi-national manufacturer of business tools
Susan Family Relocation USA to the UK
My husband and I had three months to prepare for our move to London from Chicago, and when we first discussed using a relocation agent, I didn't think we needed one. We'd been renting for years in the U.S., and I figured the process would be more or less the same. But Citrus turned out to be a necessity.

Without Citrus Relocation, we never could have found such a great selection of rental properties that met our criteria AND were open to dogs. In addition, with the stress and confusion of an international move, it was really comforting to know Citrus Relocation was managing the leasing process, which turned out to be significantly different from what we'd experienced in the U.S.

When we finally arrived at our new house, we were met with a friendly face, flowers and a much-needed bottle of wine. We're so grateful to Citrus Relocation for guiding us through the entire move, for their attention to detail and especially the dedication to making sure everything was right when we moved in.

The house is great and we're settling in nicely. Thank you again for all your help!

Susan 
Project Manager Relocation Sweden to Belfast
Swedish Project Manager moving from Sweden to Belfast, Northern Ireland with his family
It gives me great satisfaction to recommend Citrus relocation agency for your relocation needs.

I was relocation from Stockholm, Sweden to Belfast, Northern Ireland during the autumn of 2008. The relocation was under a very tight schedule with only two months between start and finish. The fact that I during this period also sold my house in Sweden added to the importance of a smooth transition, especially considering I have a family with a wife and three small children. Considering this, both the family and I were going into the move, quite stressed.

Luckily the company I work for had previously used Citrus relocations services with great satisfaction and decided to them for my relocation as well. With great professionalism but still a very friendly and open approach they took care of the whole family during this time in more ways than one; Relocating is not only the actual physical move with papers to be signed and people and furniture to be transported from point A to point B but a much more important part is the mental aspect. A relocation often means that you are going into the unknown, new house, new culture, new language, with all the fears it can produce. From the beginning I felt that they were aware of this as well and they comforted us and took away much of our anxiety at the same time she made sure all practical things got sorted.
Citrus Relocation knows what it takes to get the job done and what needs to be done. They are in control but at the same time they let you know what is happening at all times which was very comforting.

By keeping me and the family informed we did not need to worry about outstanding issues but could concentrate on what we needed to do in Sweden prior to the move. I strongly believe that without Citrus Relocation I would not have gone through with the move and I am very glad I did.

I enthusiastically recommend Citrus relocation agency to anyone in need of relocation
Company Director moving from the North of the UK to the South with his wife and two children:
Company Director moving from the North of the UK to the South with his wife and two children:
I wanted to take the opportunity to thank you for the professionalism and tenacity you applied in relocating myself and the family to a new home.
From the first brief as to our specific needs you created a concise portfolio not just covering the property requirements but giving real care, consideration and detail to other critical factors such as schooling requirements for the children.
Throughout the relocation process you have given constant progress reports on all key activities and ,quite refreshingly, required precise information from ourselves to ensure the correct delivery against the brief.
From my company's perspective cost tracking for services employed has been accurate with regular dialogue with our HR Director.
The new location and home are exactly are specified and the family and I are delighted.
Please contact us for more information or to speak to a relocation adviser +44(0) 203 303 3208