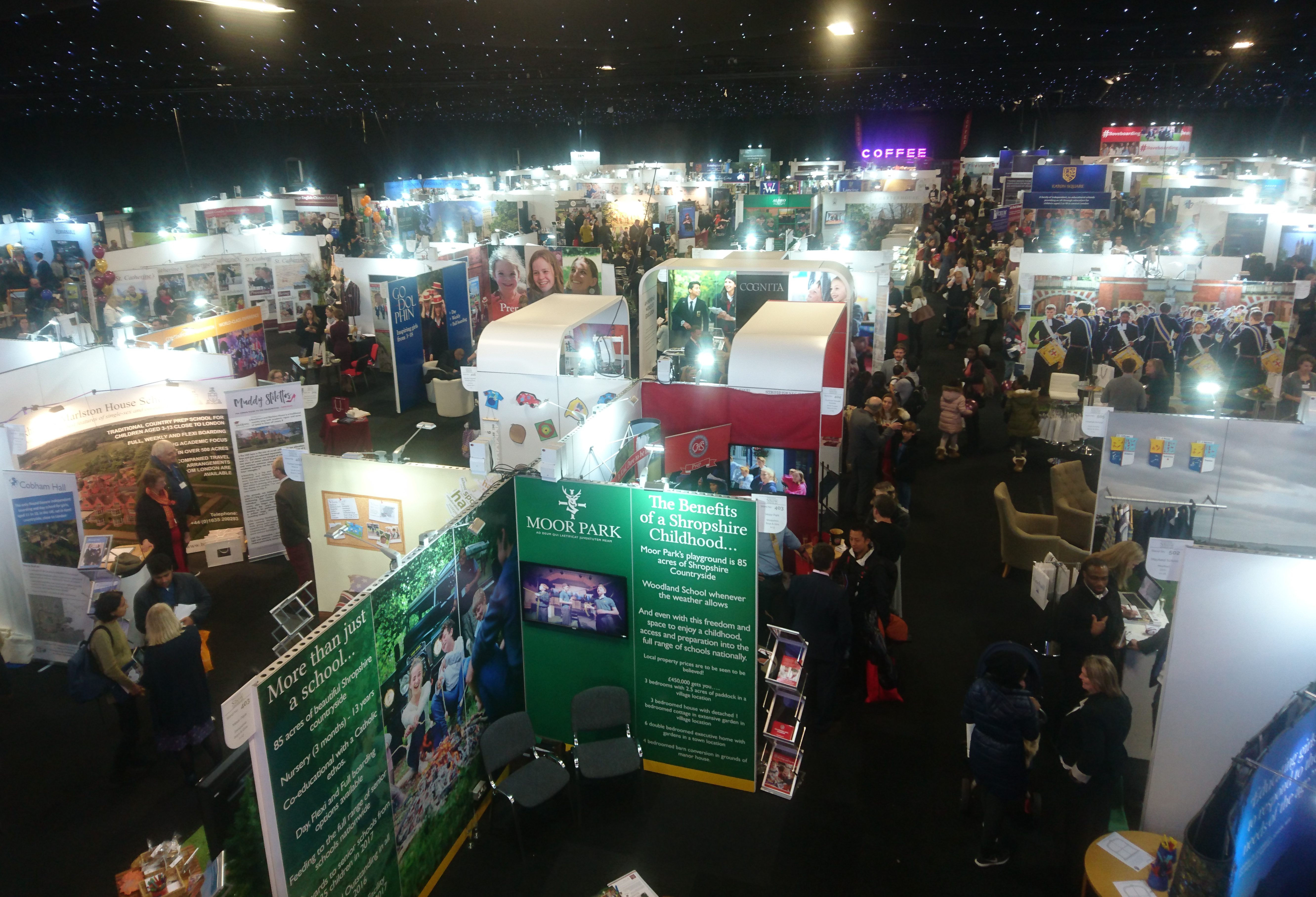 The Independent School Show ran over the weekend and we attended yesterday. The exhibition provided visitors an opportunity to take a detailed look at different schools and colleges which would, in turn, help parents make the right choices for their child's education.
Breakout Sessions
As well as schools there were also talks given on subjects such as planning your finances for school fees, the value in league tables and is single sex schooling still relevant.
The event was very well attended and exhibitors were friendly and attentive.
There is such a wide choice of private education available and it can be daunting for parents.  Independent schools are not state funded so rely on tuition fees, gifts and endowments.
Here's a brief overview:
Public schools – includes schools such as Eton, Harrow and Winchester.  In the past, these were schools for the upper classes and were expensive and exclusive.  These schools are now more open to the general public who can afford the annual fees of around £30,000 per annum. Many of the  schools are available to both boys and girls aged 13 to 18 years of age.
Boarding schools
They offering the opportunity for students to remain at school.  Boarding has flexibility these days to offer weekly boarding (where children return home at weekends), termly boarding (so they return home during school holidays). Normally boarding school have exceptional facilities.  Some boarding schools now also take day students
Independent schools and private schools
These are the same type of schools.  Sizes of school's range from very small local schools through to huge public schools and a range of schools in between.
Prep and pre-prep schools (preparatory/pre-preparatory schools) – these are independent primary schools for children aged 3 to 7/8 (pre-preps), or aged 7 to 11/13 (preps). They prepare pupils for entry to mainly independent secondary schools of all types
Citrus Relocation provide advice to parents on both state and independent schooling so please get in contact.  Once we know more about your child/children we can then advise you on the best educational options available
Independent schools search
We can provide a comprehensive search of the market and our Independent Education Specialist will give you an analysis of the school, match your child to the best school in an area and to that analysis. If you require boarding for your child we can advise and help with that also.
Please contact us for more information or to speak to a relocation adviser +44(0) 203 303 3208