Covid-19 not deterring relocation to the UK
You would have thought the impending repercussions of Brexit and the existing Covid-19 pandemic are concerning enough to detract a move oversees however nothing in 2020 and 2021 is stopping a Covid-19 Relocation.  We have seen an increase of clients pursuing moves to the UK. Here's why:
Technology demand in the UK
Many of our recent clients have moved to Britain to help support the growing Automation and AI business market. The UK is the 5th most innovative place in the world for technology bringing in a turnover of £184m every year. Typically our recent clients include people from tech industries such as digital, software, virtual reality and robotics companies. The work is cutting-edge and fast paced so a covid-19 relocation is still on the cards for these assignee's.
Usually those relocating are directors or owners of start-ups or larger companies who are looking to branch out or develop into the UK market.  Often those relocating from this background are looking for modern homes with easy commutes and a full relocation package including settling in services (setting up utility and lifestyle services) so they can focus on the demands of their job.
Sources
Financial services popularity in the UK
The UK, in particular London and other major cities, are home to some of the largest and most well-known venture capital, banking and investment companies. With the above technology sector development in mind, financial services has had to adapt quickly to challenge the smaller competitors entering the market due to new technologies. We have seen more roles opening up in this industry to help drive productivity and efficiency to increase better customer service.
Since the Brexit announcement there was a jump in firms looking to move overseas to secure their existing longstanding relationships with Europe however since July 2019 only one of the 222 firms monitored by the governments Brexit tracker has confirmed a relocation move which shows the industry is stabilising and prepared for a no-deal Brexit scenario. The clients we move from these backgrounds tend to look for city apartments where they can be close to their place of work which is usually in a central London location.
Sources
Europe on the doorstep
What's not to love about waking up in Notting Hill on a Saturday morning and dancing in Istanbul on the same Saturday in the evening? Or a last minute decision to escape to Nice the next day for a long weekend? It's all possible when you live in the UK thanks to an abundance of airports and inexpensive flights to hundreds of foreign destinations that door to door take less than half a day to reach. easyJet and Ryanair are just a couple of the many affordable flight companies that offer return trips to nearby destinations for as little as £60 per person. Our relcoation services even span to meet the demands of our customers who are looking for flights in hotel stays in European cities – check out our lifestyle services page to discover more.
Not only does travelling to historic, party or relaxing destinations suit an escape away from the everyday, the UK's close proximity to Europe means that companies have the added benefit of being able to send employees to conferences and meetings on a weekly or monthly basis. Many of our clients, whether working for businesses or for themselves, like the idea of being close to airports like Heathrow and Gatwick that offer international travel every day of the week for thousands of people.
Sources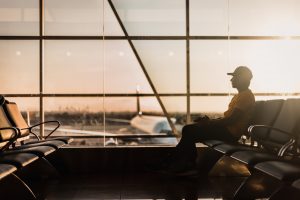 The best schooling 
If you are willing and able to pay for it, the UK offers some of the most prestigious education institutions in the world. State schools can also be exclusive but difficult to place children into as they are very much sought after. Whether assignees are looking for privately funded or state school options there are many processes that need to be followed before your child is offered a school place.
Both private and non-fee paying schools offer single sex, co-educational, religious, non-religious, selective (based on child's performance) and non-selective options so for those relocating it's important to consider what options work best for their child and the wider family. Sometimes it is worth families who are relocating with children to consider the education options first before selecting a home location, especially if you are looking at state schooling. This is because state school places are offered to those within the catchment area of where your family resides.
Others, such as private fee paying schools are allowed to be selective about pupils based on previous academic success. We always advise talking to us about schooling for your child/children so we can make sure you receive the best possible relocation outcome for the whole family.
Sources
Home Working and Countryside settings
It's not only foreigners who like to relish the British countryside. Since the pandemic outbreak we have seen an increase in city commuters working from home and in turn looking for extra space to be able to work in a more peaceful tranquil environment whilst they're away from the office. One in five Londoners have no outdoor space such as a garden so moving to the countryside where there is an abundance of green space has become a priority for many. As soon as you move out of the city boundaries in the UK you will find your budget will stretch a lot further.
For instance you would pay the same price for a 1 bedroom flat in London than you may for a 3 bedroom detached home with a lovely garden outside of London, depending on the area. From small terraces to large established gardens and from converted sheds or garages to bespoke annexes many of those we are relocating  seek extra space as a top priority so they can keep their personal and work life separate. Hertfordshire, Essex and Aylesbury Vale are some of the most popular choices where there are many parks and open space to be enjoyed. Each area is unique so it's worth discussing your requirements in full with our team to see which areas would work best for you and your family.
Want to know more about how Citrus's Relocation team can help you find a new home in the UK during the current covid-19 restrictions? 
Call: +44 (0)203 303 320
Or complete the contact form below: