How to obtain a school place in a UK state school
If you are relocating with your family to a new country then obtaining a place in a UK state school for your child will be one of the most important decisions you will have to make. Most parents who are relocating are keen to secure a place at a state school rather than a private school ahead of their relocation.
With a British state school, you won't have to pay any school fees. The only 'fees' you will incur is for uniform (although not all schools require it, it is more common than not), and for school lunches which may be hot or cold, and school trips and visits – paid school trips are not mandatory.
One of the biggest benefits of your child/ren attending a local state school is that they will benefit from making friends with local children.  This way they will have the opportunity to really experience the diverse British culture and way of life. To learn about what a state school is click here.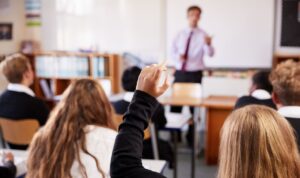 Catchment areas
In the UK state school places are determined by the 'catchment area' you reside in. The catchment area is usually geographically close to the school; the children who live in this area are served by that school. Catchment areas help local authorities manage school place numbers. However, because each school is so different this can also lead to a range of performance levels. Before you start searching for a property it is good to see what the schools are like in your preferred areas. You may then decide to stick to looking at certain areas in your property search; areas that have the best performing schools, or, move your home search to a new location with better school prospects.
State schools are not allowed to select pupil's based on their individual abilities. Schools must offer pupils allocated spaces when they become available, so long as the child is in catchment. There are some occasions where a child may be placed in a school outside of their catchment area under exceptional circumstances such as there being no space in their existing catchment area or they have have special requirements that an existing catchment school cannot fulfil. An example of this would be where a child has special needs, and the local school has no resources available for this.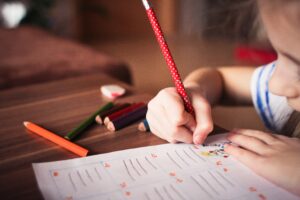 How to apply
The school application process can feel overwhelming and confusing at first. It can also be very stressful especially if you have not yet found a new home so it's best to get some professional support from a relocation company who will guide you through every step of the process.
A lot of people think that they have to meet the standard deadline dates to make a school application, i.e. apply for the school place on the official deadline date, which is the process that existing residents follow.  When relocating from abroad you can make what is known as an 'in-year' application. This is when you apply to a school outside the normal admissions round or at any time in the year. This saves your family having to wait until the next school year starts.
On your application you can normally list between four to six school preferences depending on which location you are moving to. If places are available, then you'll almost certainly be able to place your child in that school.
However, some schools will be full, and you shouldn't assume that there will be a place at the school you would most like your child to go to. Places are not reserved for new arrivals, even where the child will be living next door to the school.
Unfortunately, applications for state schools cannot be processed too far in advance and at the most four weeks before your arrival.  Some Local Education Authorities (LEA's) will not consider any application until you have landed here and have a confirmed address in the UK – that means a signed tenancy agreement and possibly a household bill or official utility account letter. Everything depends on the location you plan to move to and what the LEA regulations are.
About Citrus
Citrus Relocation are experts when it comes to helping families find their ideal home with good local schools nearby. We provide expert guidance on how parents should approach applying for a school place for their child – advice that will help them avoid disappointment later down the line.
We offer an excellent School Finding service that takes all the hassle out of finding a place for your child in a state school and we have never failed to get a child placed into a good state school.  Our expert consultants will work with you to find suitable schools based on your requirements and offer support throughout the application process. We also provide help with other aspects of relocation such as finding a new home and arranging your home set up including the setting up of utility bills.
To contact a Citrus Consultant please contact us via our online chat, email globalmobility@citrusrelocation.com or telephone +44(0)203 303 3208.
Join our Citrus Relocation Newsletter
We like to stay connected to our clients and also offer potential new clients updates about relocations to the UK as well as offer incentives when purchasing Relocation packages with Citrus. If you'd like us to send you updates please join our mailing list.