If you're wondering what Britain has to offer apart from the London famous tourist sights read on…….
Visit the Seaside
Brighton, Hastings, Blackpool, Weymouth, Mablethorpe, Salcombe, Shanklin, Skegness, Deal, Margate, Scarborough, Bournemouth. Southwold, Whitby, Weston-super-Mare, Cromer, Ventnor… the list goes on and on.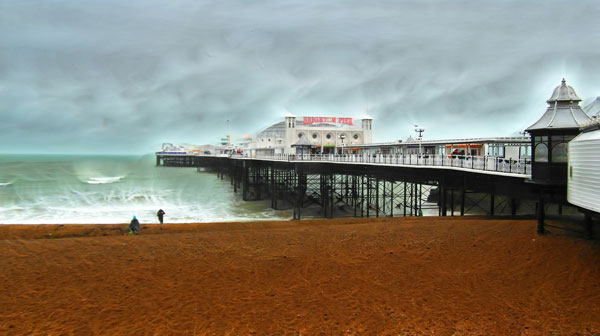 Having a day out at the seaside is a great British tradition. The UK's seaside towns offer everything from a walk down the pier and eating fish and chips to places such as Shanklin on the Isle of Wight which is has a lovely old village with lots of thatched cottages and the traditional British tea room.
Brighton
(known as London by The Sea) has a pebble beach but it doesn't put people off returning. It's the LGBT capital of the UK too! Sights include the Royal Pavilion and the newly opened i360 observation tower. It's often seen by couples for cheeky weekend away.
Blackpool
if your idea of fun is a roller coaster then Blackpool Pleasure Beach is definitely for you. For families with children it's traditional to take a donkey ride on the beach!
Tenby
in Wales is simply charming. It has three blue flag beaches and pretty brightly coloured houses encircled by a medieval stone wall. There are lots of beautiful coastal walks in the area.
Southwold
has a lovely sandy beach with a traditional pier and cute prettily painted beach huts. There is a working lighthouse which you can visit and lots of lovely restaurants.
Visit a Castle
The UK is known for it's history and where better to start than a castle!
Warwick is situated in mid England and is a medieval castle which developed from an original built by William the Conqueror in 1068. The castle is great for children with the many appealing children's events which bring the castle to life.
Edinburgh is a very historic fortress which stands high above the Scottish city of Edinburgh. There has been human occupation of the rock since at least the Iron Age (2nd century AD) and there has been a royal castle on the rock since at least the reign of David I in the 12th century. There was always a royal residence here until 1633.
Leeds
is in Kent, southern England. A castle has been on the site since 1119. In the 13th century it came into the hands of King Edward I – it was his favourite residence.
Pontefract is in West Yorkshire in northern England. King Richard ll is thought to have died there. It was the site of a series of famous sieges during the 17th-century English Civil War
Join the National Trust
The National Trust works to preserve and protect historic places and spaces. The trust was founded in 1895 and if you are a member you can visit many historic English country houses and gardens for free or at a discounted rate. It also protects historic landscapes such as the Lake District, historic urban properties, and nature reserves.
Visit the Scottish Highlands
If you're looking to escape the rate race and fancy clean, fresh air with amazing scenery you should visit Scotland 
See Stonehenge
One of the best-known prehistoric monuments in Europe. How did man move such huge stones using only simple tools and technologies?
Visit an English Pub
Most people have heard how much us Brits love the local 'pub' or public house. It's part of our culture and everyone has their favourite pub. Britain has pubs which range from old traditional and very old pubs to very modern pubs with restaurants. Pubs fall into two groups – ones that are tied to a brewery and other which are independent known as free houses. In many places, especially in villages, a pub is the focal point of the community.
Take a Helicopter Flight
You can take a sightseeing tour over big cities like London or Edinburgh or Leeds. You can also take a cross-country flight to see how wonderfully green and pleasant Britain really is. Sightseeing trips cost around £150pp -. Helicopter Ride London Pleasure Flights Flying Experience
Strawberries at Wimbledon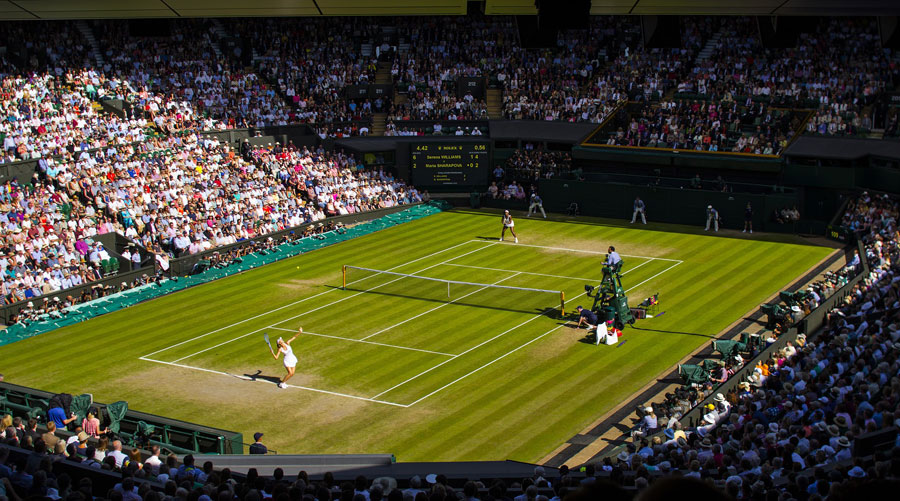 How quintessentially English to have strawberries at Wimbledon. Strawberries and cream and long, cool glasses of Pimm's are guaranteed to make you wanting to go back again the next year
Afternoon Tea
Afternoon tea is a light meal typically eaten between 3.30 pm and 5.00pm. Anna Maria Russell, Duchess of Bedford has been credited as transforming afternoon tea in England into a late-afternoon meal whilst on a visit to Belvoir Castle in Leicestershire. These days afternoon tea has become a popular way to spend a few hours. These range from small quaint tea shops in villages or market towns through to high end teas at department stores and hotels.
Theatres
As well as London there are theatres all over the UK small and large which offer productions including drama, musicals, comedy, dance and ballet throughout the year.
Countryside & Coastal Walks
There's nothing like a lovely country walk even on a cold day in Britain to blow the cobwebs away. It's well known that the UK has wonderfully green countryside and there are so many different types of walk for everyone young and old. There are also amazing coastal walks with beautiful sea views.
You could join The Ramblers – Groups are run by volunteers and there are around 500 Ramblers groups in Britain –
The National Trust has a range of coastal walks but there are many others
Citrus Relocation
Citrus Relocation provides a range of award-winning relocation services to help companies move employees and their families reducing the stress associated with an international move. Services include home finding, schools search, shipping, pet transfer, serviced accommodation, settling in support and a range of concierge services. Citrus Relocation